Rain Gutters Miami - Gutters West Palm Beach - Seamless Gutters Miami - South Florida Gutters - Gutters Fort Lauderdale - Gutters Broward County - Gutters South Florida - Gutter Installation Fort Lauderdale
Welcome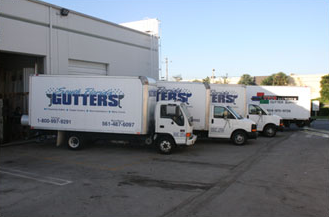 South Florida Gutters Depot installs gutters throughout the South Florida area including Palm Beach, Broward and Miami-Dade County. We manufacture and supply for other gutter companies, roofers, builders, and property management companies just to name a few.
Our company has everything from 6" aluminum and copper seamless gutters to super gutters that are available in different colors, as well as, tons of variety to fit your homes exact needs!
If you are looking for commercial or residential gutter installation or maintenance, look no further! You have found the right company. Our honesty and years of experience is our best warranty.
Call us today for a free estimate. We have over 25 years of experience and a solid reputation as one of the best and most professional gutter companies in South Florida. We even have an A+ rating with the Better Business Bureau. We thank you for considering South Florida Gutters Depot. Call Us TODAY!